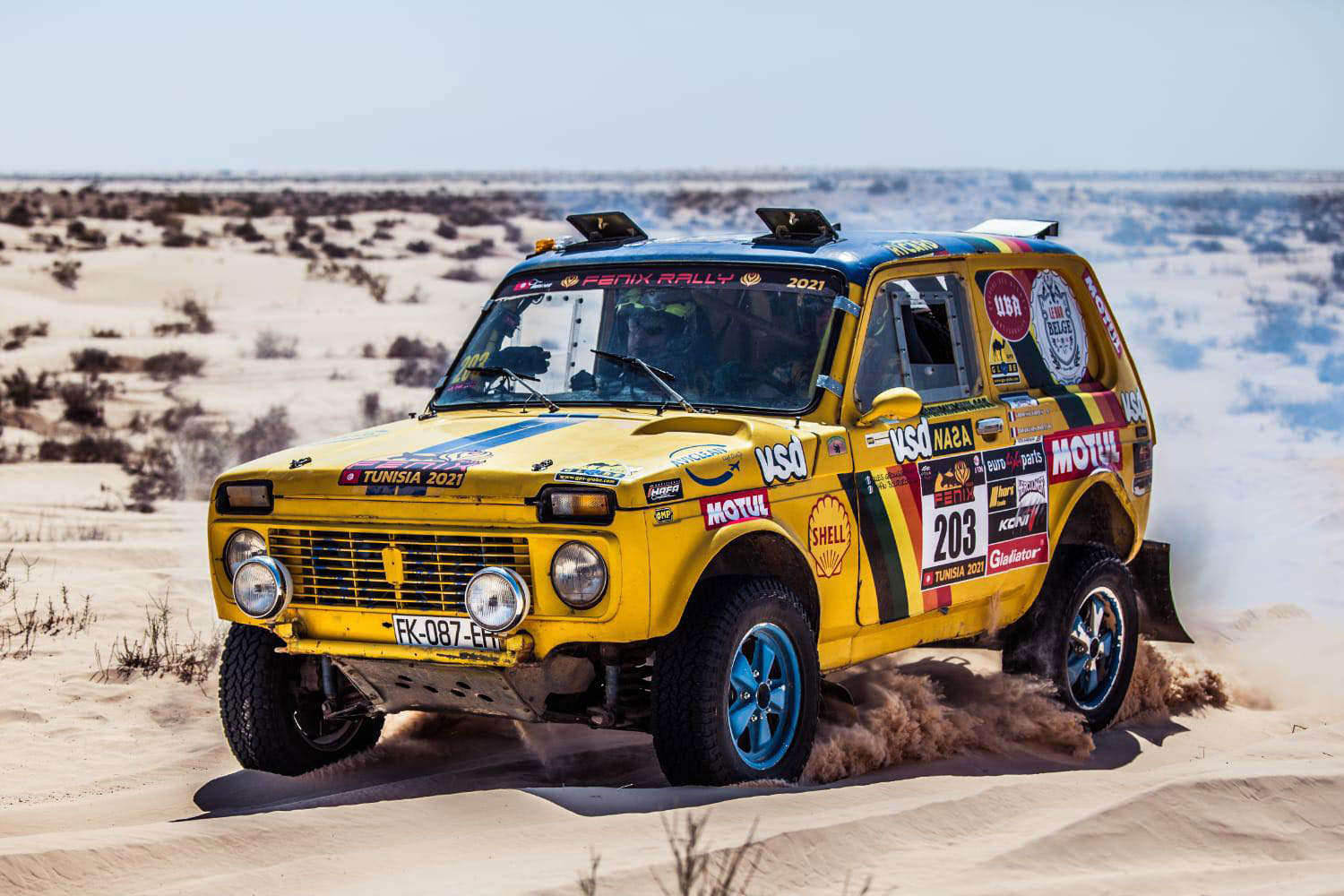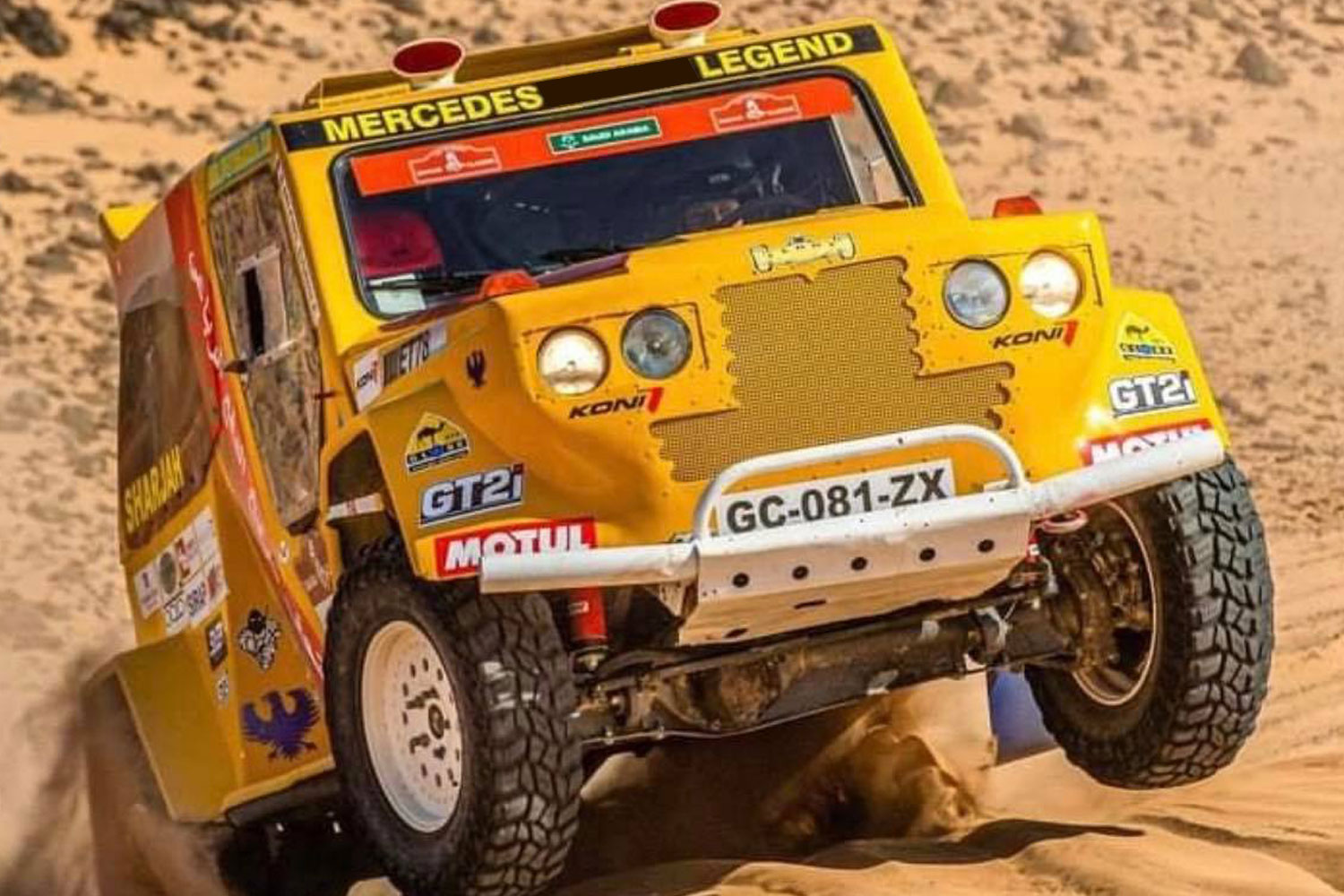 Dear Friends, dear Enthusiasts,
The Rally Raid presents the creation of a new classic car. motorcycle, truck and quad rally; from May 4 to 10, 2024 in Morocco:
« Loasis the original rally… » … Back to the basics.
Back to basics. It will be organized by Grand Sud Orientation, our partner, alongside the famous "Morocco Sand Express." We are going to benefit from the experience of this great team which is already on its tenth rally.
Two categories will be made official: Vehicles from before 1989 and before 2002. An Open may see the light of day following our requests.
A course where any vehicle, even two-wheel drive, can test themselves; indeed, the pilots will have the choice of either entering the dunes or undertaking the challenge of finding various GPS points at approximately the same distances.
A ranking will be established each day by category (two-wheel drive pending). The specials will evolve between 200 and 300 km/day.
This year, we will be based around Merzouga, which will allow us to limit the costs of assistance vehicles, given the current price of diesel. All bivouac assistance vehicles will have free entry, except for the driver and mechanic.
Many prizes will be awarded, with thanks to the friendship, loyalty and generosity of our friends and partners.
In prize :
– a commitment to the Breslaw-Balkan Rally 2024
– a commitment to the 24h des Hautes-Alpes 2024
– two days of rides on vintage motorcycle trials
– A navigation training course offered by a famous co-pilot
Other prizes will also be available.
In addition, another category will be created where it will be possible to share the bivouac and especially to be able to take photos of racing vehicles with GPS points distributed in the morning… loasis safari
Also, for the NOSTALGICS, wishing to make the great adventure by boat, a rallying point will be proposed near Sète and will allow participants to leave in convoy to the port. In addition, during the cruising, a navigation course (co-piloting, GPS and Roadbook) will be available (paid option). This will be put into practice during the transfer by the Nador-Merzouga tracks. A bivouac will also be offered on a point. All this to arrive the day before the start of the Rally.
Many transport partners will also offer rental, transport, assistance, etc…
-Couteau Sylvain : 06 25 62 00 21
-Saumet Julien : 06 25 80 73 58
-Boucou Michel : 06 83 53 44 28
-Modul auto: 04 75 67 44 44
-Christophe Girard: 06 11 54 16 97
-Jean  Léonard VIgne: 06 07 25 55 57
-Léon De Wit: 003 16 22 49 10 48
– Gra Organizations Grisouille: 0048 695 936 664
– Joseph Augustin: 06 13 61 39 59
Many European partners will be able to translate and assist you (on WhatsApp only):
Poland : Kamil Jablonski, +48600969403
England : andrew@allisport.com 
Spain : Carles Barange Gomez, +34699300784
Germany : Jorg Sand, +491638101150
Benelux :Anthony von Liefland +31 6 25 00 04 60
Italy / Slovenija / Croatia : D'Ambrosio +39 348 52 51 26 32   – damyx100@gmail.com
Auto pilot co-pilote 3800 euros
Motorbike/Quad pilot 2300 euros
Truck pilot co-pilot 3800 euros
cop-sup 1000 euros
mechanic 750 euros
Auto pilot co-pilot 2000 euros
Truck pilot co-pilote 2000 euros
Coming soon…

Depending on the number for the chosen option: -Navigation course and reading of a Road-Book Cap and GPS.
All our rates are excluding transport.
Hotel with a double room on a half board basis included, excluding drinks (snack offered at lunchtime)
Tracker and beacon included with the subscription (deposit of 450 euros that will be refunded to you if no problem is found.)
Drinks, Moroccan federation license (150 euros) and membership fee for club Racing Universitaire Casablanca R.U.C (40 euros) will need to be covered at your participants.
Repatriation insurance included.
Medical service provided by many doctors and collaborators.
A helicopter will be available.